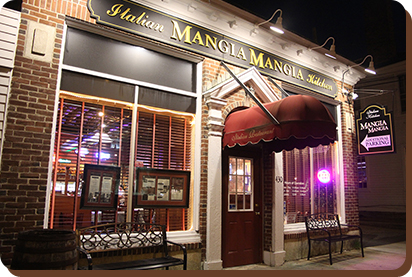 At Mangia, Mangia we serve delicious home style Italian food with a smile! Enjoy our generous portions of Italian specialties cooked to perfection using only the finest ingredients. Try one of our amazing specialty pizzas!
Located in Billerica Center. Let us cook for you tonight!
Due to an electrical fire in the kitchen we will be closed for several weeks. Please check the website or our Facebook page for daily upd
ates
.